Metal Roof Replacement Maitland
Professional metal roof replacement in Maitland
Call The Roof Replacement Experts
Free estimate, no obligation
Please fill out the online form
Maitland Metal Roofing Solutions
Trust the experts for metal roof replacement in Maitland
It may sound impossible unless it happens. Your metal roof – a sturdy and reliable barrier against harsh weather and other elements – starts to show signs that it needs to be replaced. The manufacturer may have promised you that your metal roof will last for 50-60 years, but alas, it shows signs of deterioration or may be damaged due to severe weather or poor installation.
Use the best metal roofing material around
When you see signs of damage or degradation in your metal roof, a metal roof replacement may be a wise choice. It ensures the integrity of your home while offering a superior and a tougher roof that will last for decades. Colorbond steel is Maitland Metal Roofing Solutions's metal roof of choice. Our skilled roofing team, combined with our unmatched customer service, ensures we provide you with a hassle-free new metal roof that is built to the highest quality. With decades of experience in the roofing industry, we are confident in our roofing skills. Every metal roof replacement project is supported by detailed strategy and intricate planning that meets all Australian standards.
Clearest Signs Your Need Metal Roof Replacement in Maitland
Metal roofs are virtually maintenance-free, but they do not last forever. Thus, it is important to learn about the signs of a deteriorated steel roof. Knowing them will help you determine when it's time to replace your metal roof. 
The biggest warning signs you should look for include:
Age of The Roof
– Older metal roofs start to deteriorate at a certain age. It usually starts around their 30th year after installation. Taking into account the high humidity, high salt air, and wear down from rain, any metal roof that is 20 years old should be inspected yearly for any issues. 
Visible Rust on the Metal Panels
– Metal roofs are sealed with protective paint to prevent rusting and corrosion. A damaged seal can lead to exposure and cause rusting and eating through the material. Should the patches of rust on the roof need extensive repairs, it would be recommended to replace the roof instead. 
Loose Metal Roof Panels
– Age, storm and many other factors can cause the metal roof panels to loosen over a period of time. Once it happens, resealing them onto the metal roof is difficult. Thus, a roof with loose panels can no longer protect your home from water and other harmful agents. If there are too many loose panels, it is time to look for a metal roof replacement. 
Interior Damage Due to Leaks
– If you notice water leaks on the ceilings or walls, it is time to replace the roof. Metal roof panels are weatherproof, but if they cannot protect your home from external elements, they will start to show inside your home. 
Increasing Utility Bills
– Metal roofs are excellent insulators, so if the temperature inside your home undergoes a sudden change, you will need a roof replacement. Higher utility bills indicate a failing metal roof, and you may need a new metal roof installation.
Why Colorbond for Metal Roof Replacement in Maitland?
At Maitland Metal Roofing Solutions, we rely on Colorbond metal roofing for all our roofing projects. It allows us to offer higher quality and a much tougher roof than just about anything available in the market. 
Why do we choose Colorbond for metal roof replacement in Maitland?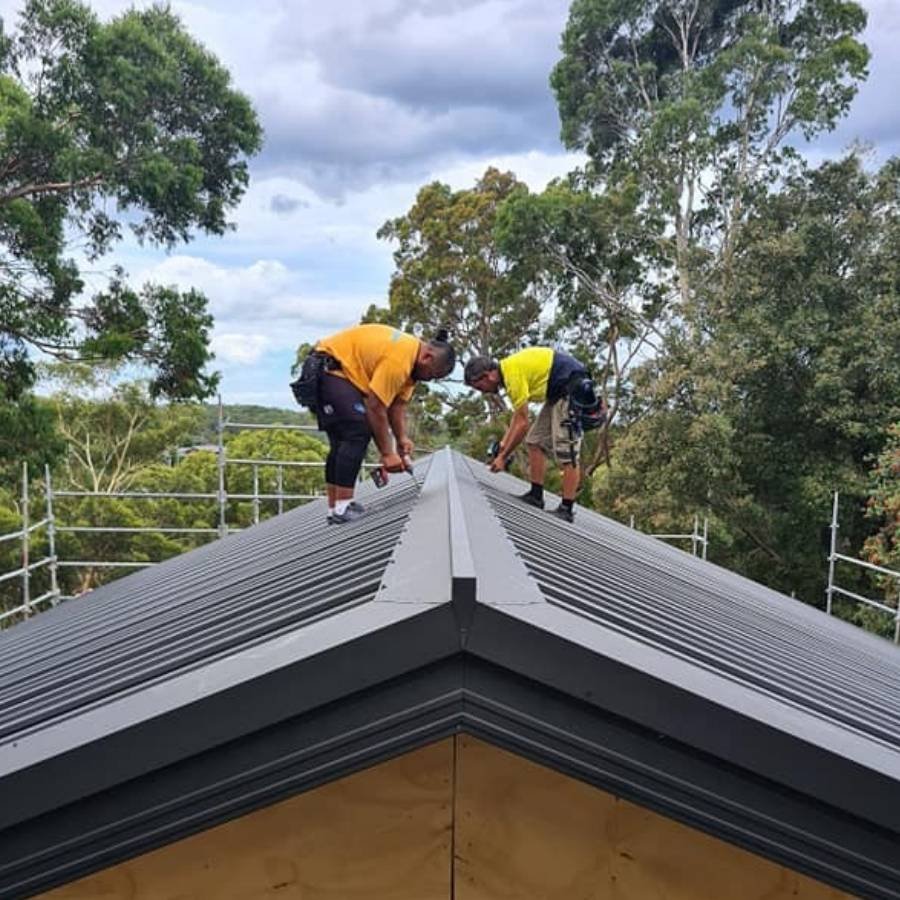 Maitland Metal Roofing Solutions
Planning a Metal Roof Replacement in Maitland?
Choose Maitland Metal Roofing Solutions!
Remember, even the strongest roofing materials won't be fit for purpose if it is installed by someone who does not know what they are doing. Maitland Metal Roofing Solutions is a Colorbond metal roofing specialist and has been providing metal replacement Maitland with strong, durable and aesthetically-pleasing metal roofing. 
Get in touch with Maitland Colorbond experts by giving us a call or filling out our quote form. We would be happy to conduct an onsite inspection to assess your metal roof concerns and create strategies for a new metal roof installation.
Roof Replacement Services Maitland
We offer a wide range of roof replacement services to cater for every need and budget.